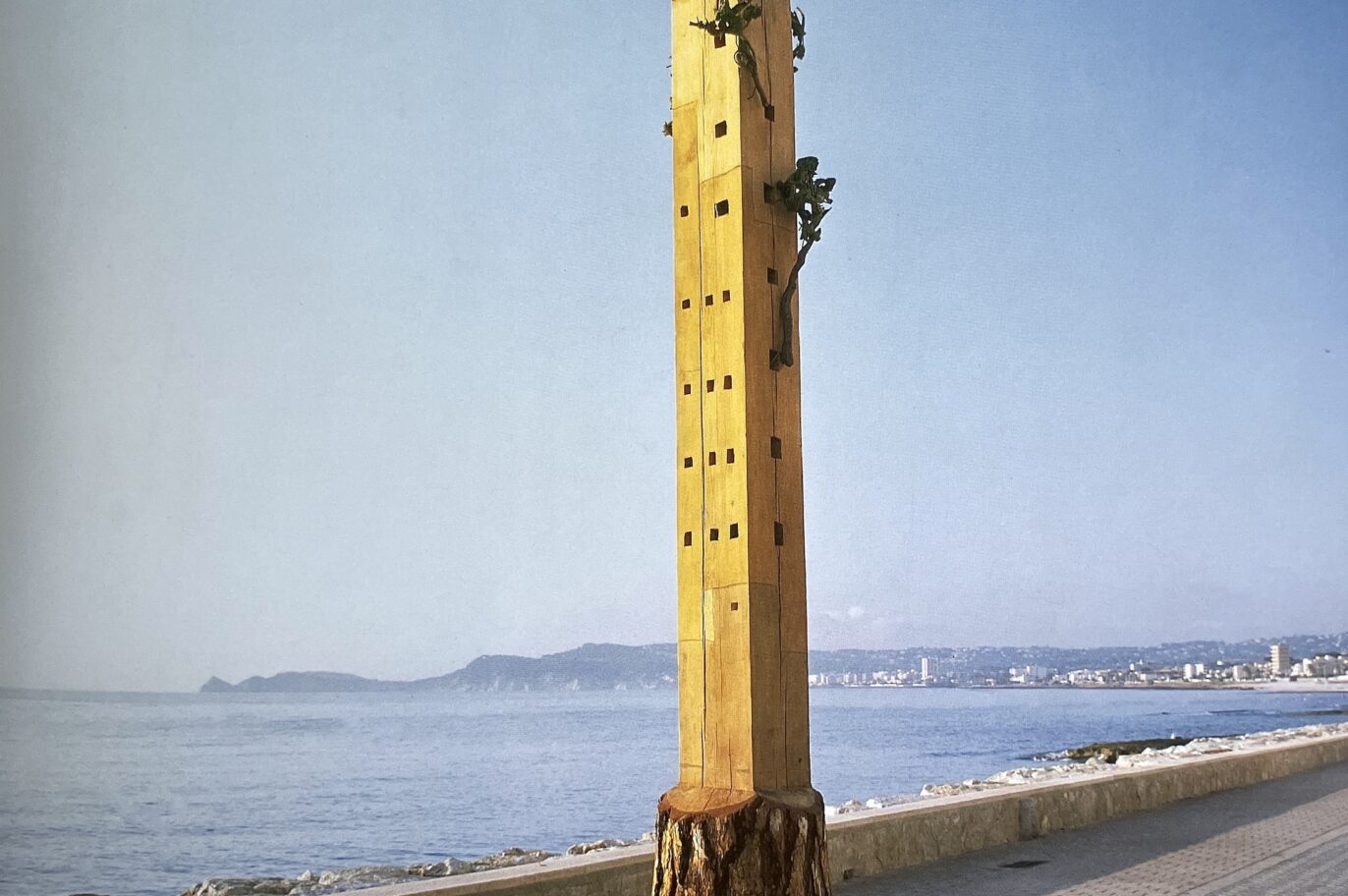 I, Pinus Nigra was born in 1781, and since then, I have seen great inventions, too many wars and several constitutions.
Latterly I absorbed the gases that you humans emitted into the atmosphere.
Trees clean the air, produce oxygen, and give shelter during our long life.
Our great hope in life is for a civilised future with more trees and less smoke.
This work was selected to be part of the exhibition La Mar d'art-IV sculptures in the port of Jávea, Alicante.
It was the first large-format installation I made as soon as I finished my studies at the University of Cuenca, Castilla la Mancha.
For its construction, I reused a large trunk that the Wood Factory (City Hall of Cuenca Maderas, S.A.) had previously used in some fairs to display its FSC-certified products.
I carved holes in the shape of a window into the trunk of the Pinus Nigra tree, and I inserted some trees made with iron and natural sponges collected in the bay of Jávea.
After the exhibition in Javea during the summer of 2003, the tree travelled in an exhibition at Casa Decor '03, Old Tobacco Factory. Valencia and Maderalia International Fair, Feria Valencia.