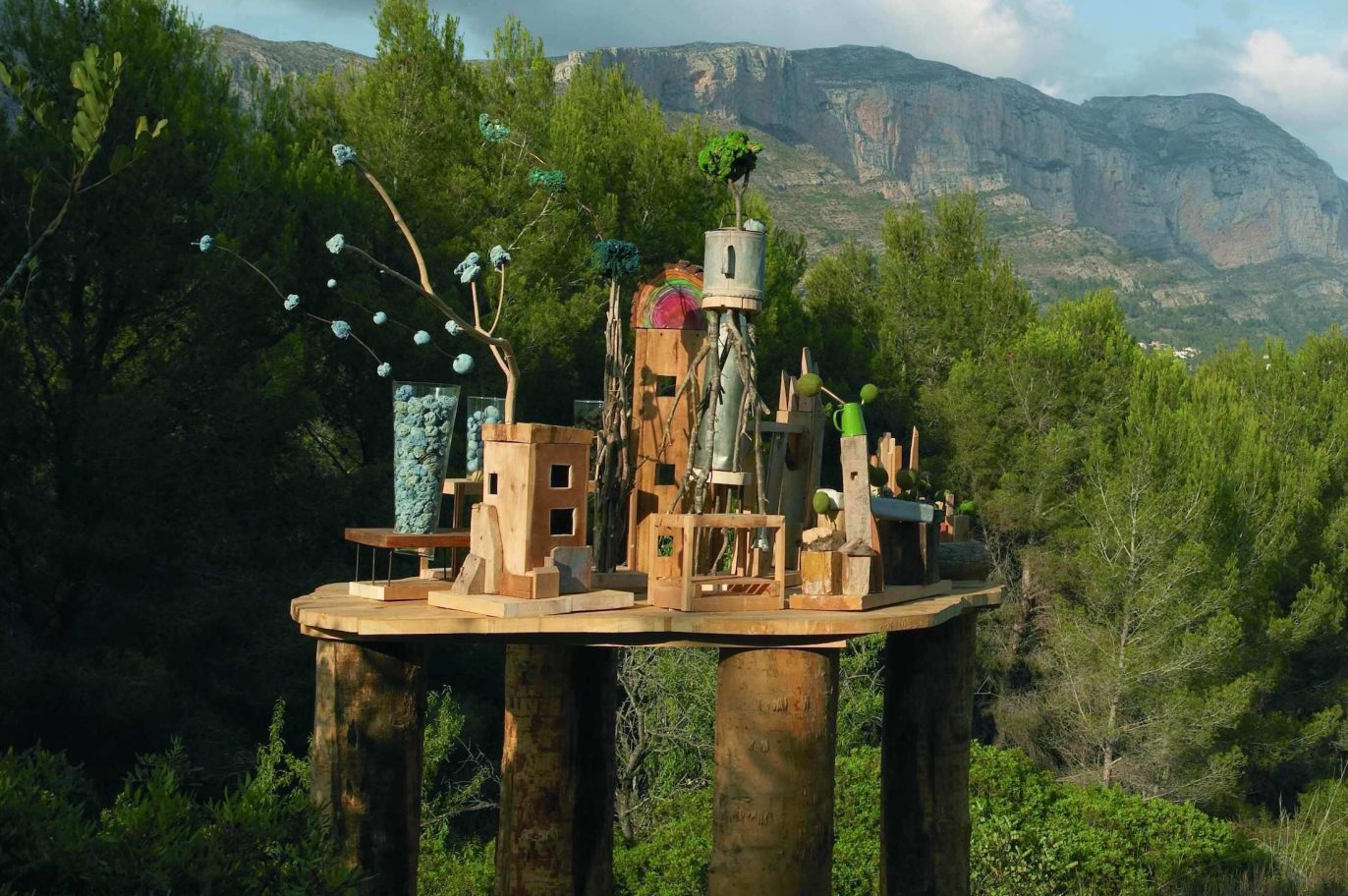 Oxygen Extraction Platform
Alvaro Tamarit completes the Arte de Jesus Pobre Art and Nature circuit with the "Oxygen Extraction Platform".
Wood, glass and recovered organic material -such as algae and sea sponges- are some of the materials that he has used to give life to his oxygen management platform, inspired by petrol extraction platforms.
The Artifact surprises and, at the same time, easily integrates into the landscape.
Canfali,  marina alta.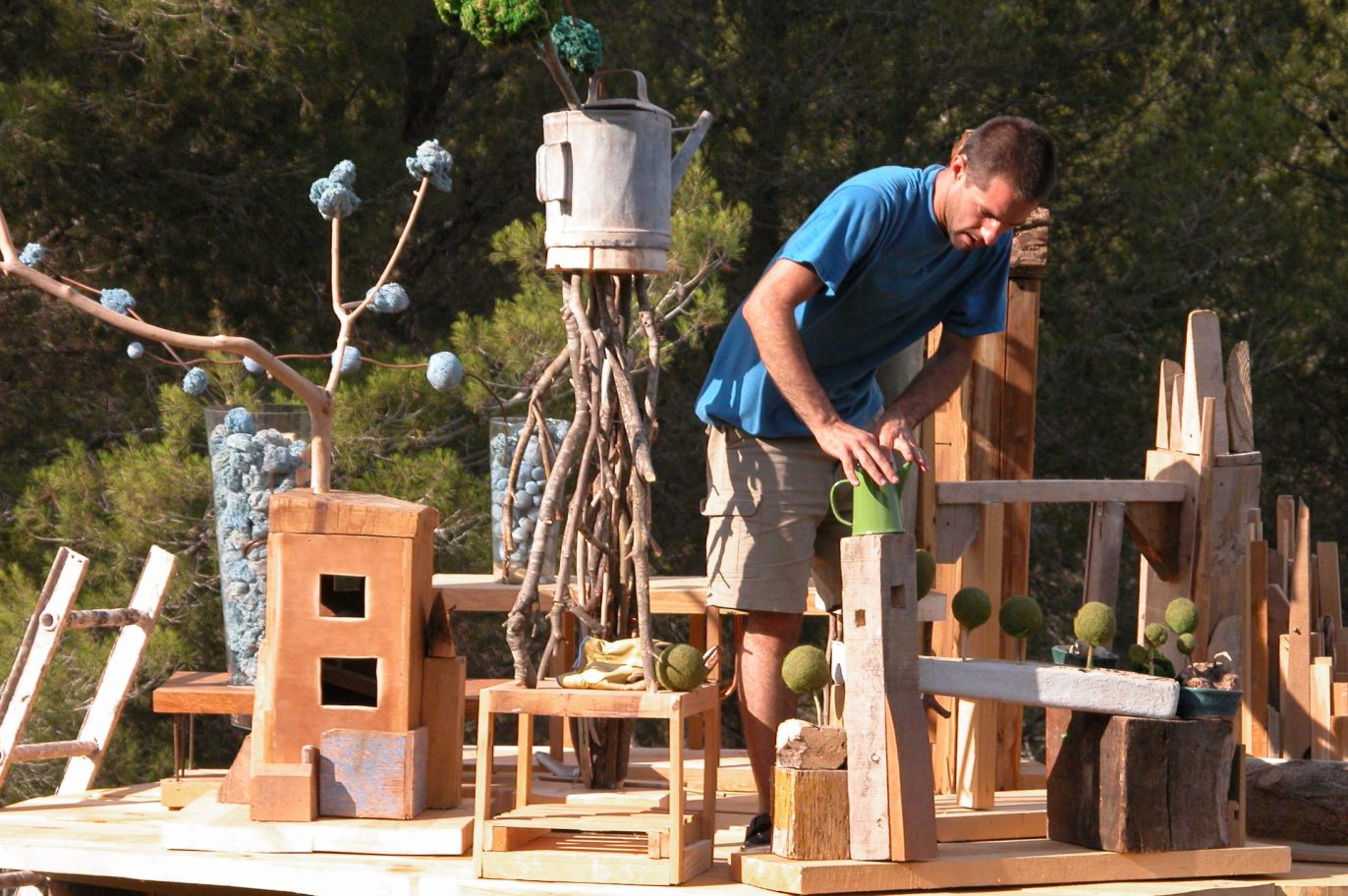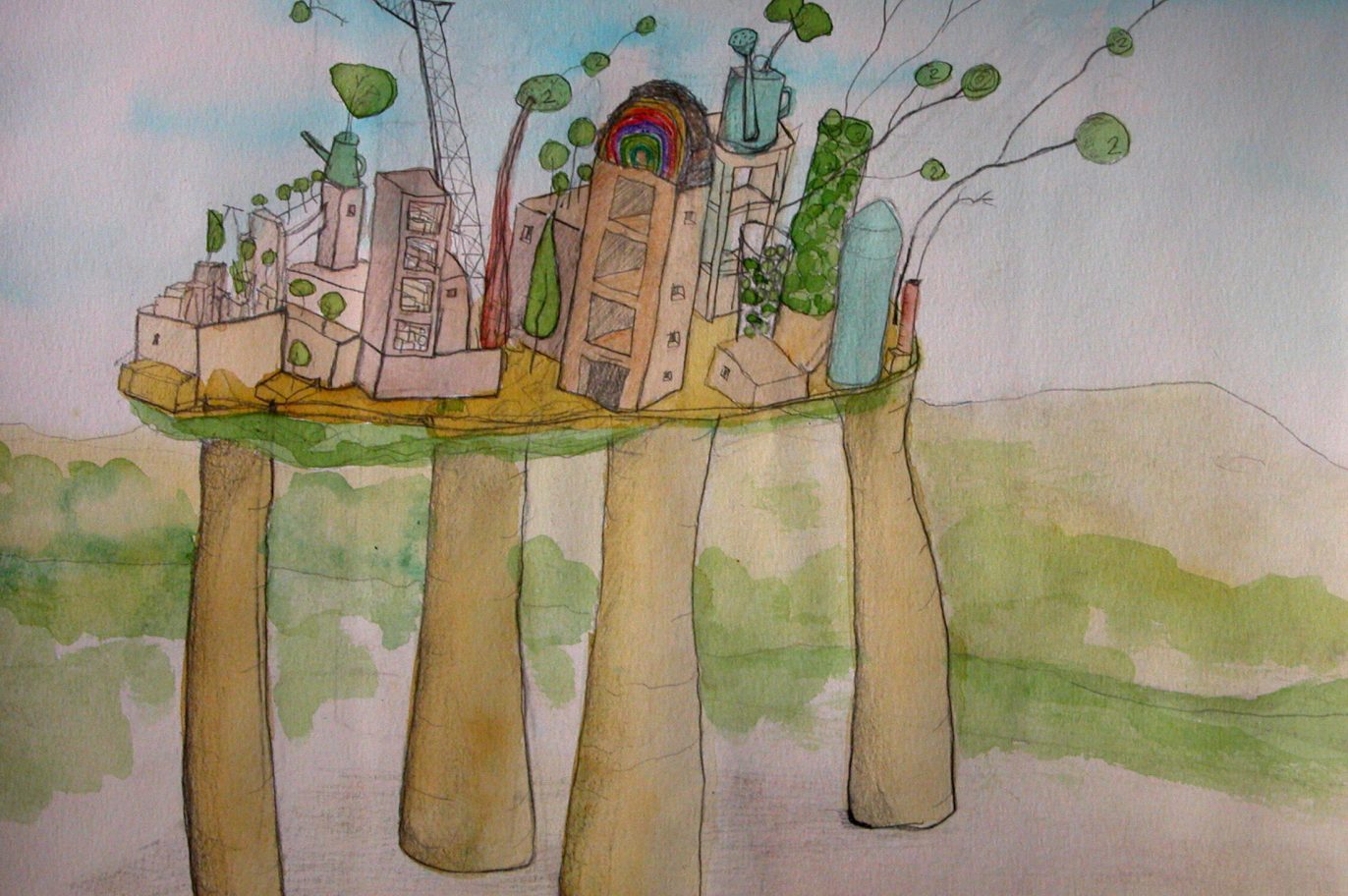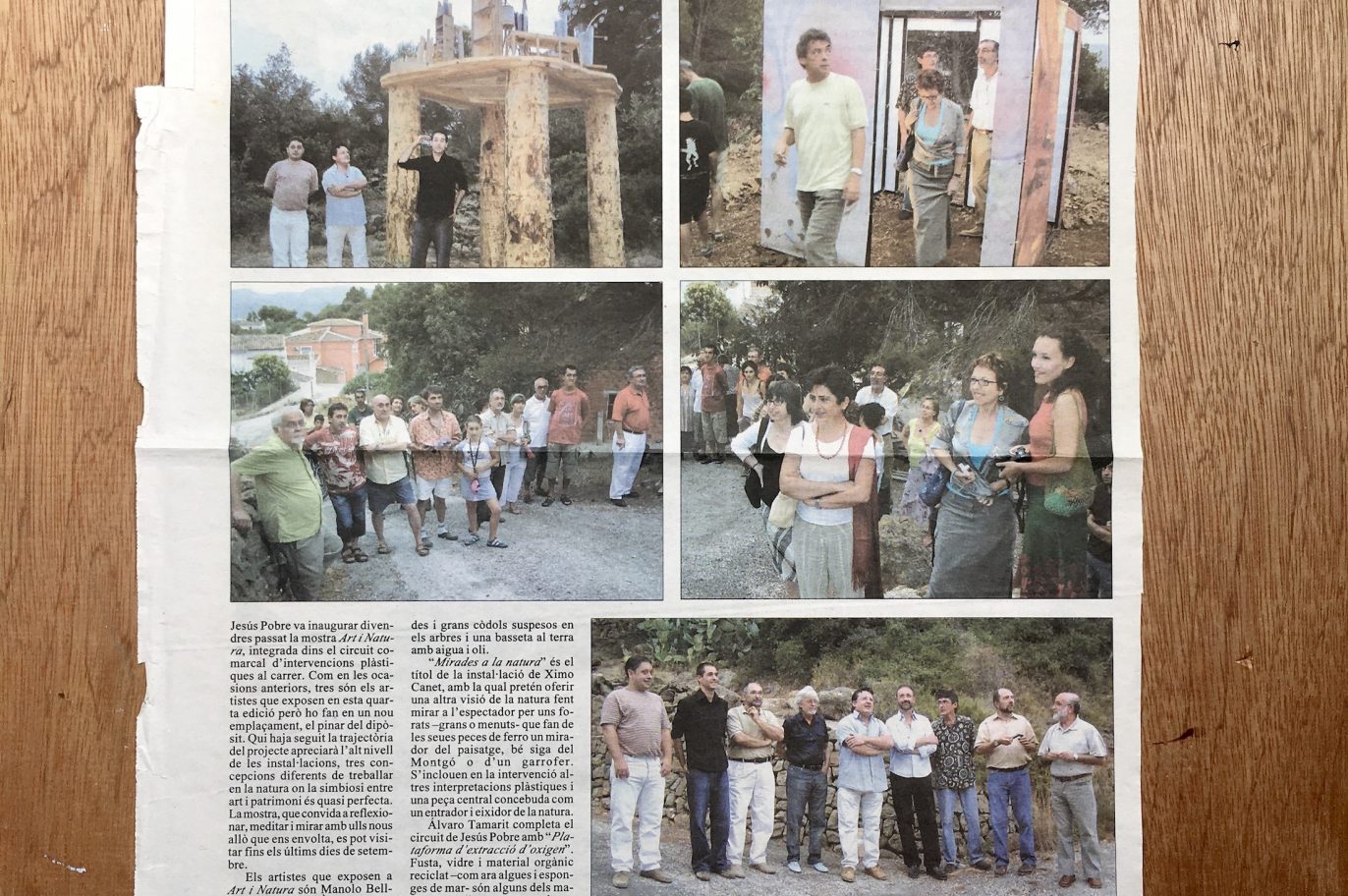 "This sculpture plunges its roots into the ground and releases clean air into the atmosphere through its bubbles.
One day the platform will perform the functions that trees do now and will oxygenate us when there are no more forests."
This installation was part of the Plastic Interventions in the Marina, within the Art i Natura event in Jesús Pobre, Alicante.
Oxygen Extraction Platform I, 2005. Wood, metal and seaweed. 361x480x200 cm.
Curated by Ramon Cardona, organized by Grup de Rëull and catalogue edited by Museus de la Generalitat. Valencian Community.  Spain.