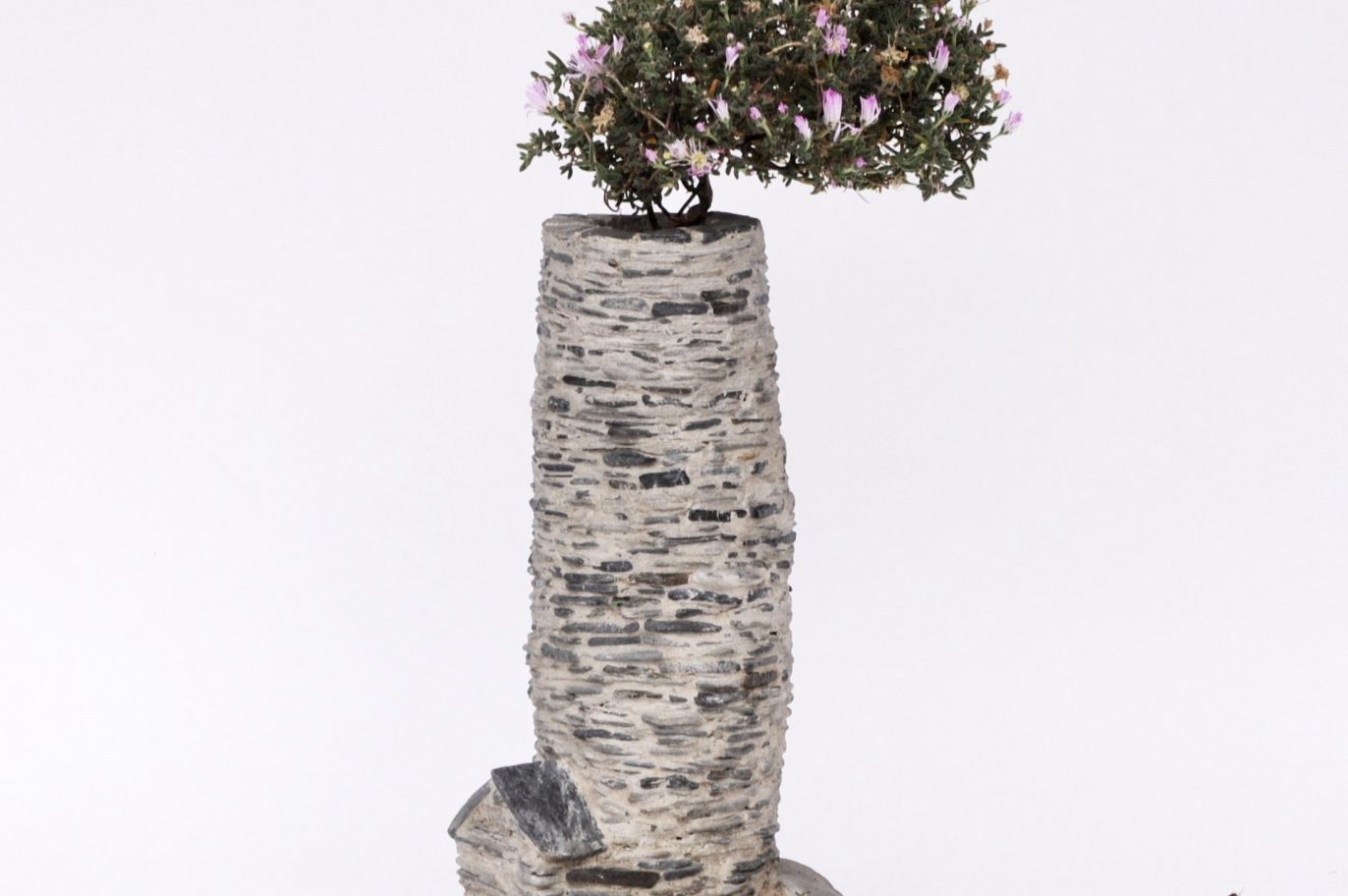 I am currently working on two new collections that focus on the beauty of nature and the need to restore the environment.
A series of collages called Reclaimed Landscapes, in which the original colours of the driftwoods are used as support and background colour and on which I work with incisions and scratches to bring out other tones.
The other collection I've been working on recently is a carbon-negative project, which generates oxygen.
Weather-resistant Sculptures built with reclaimed wood, marine plywood, and slate stone to house small bushes and plants; this is my collection of living sculptures. Over time these works will grow, constantly evolving and changing their original composition.